define :
DOTA
dota is...
D - Dunia
O - Orang
T - Takde
A - Awek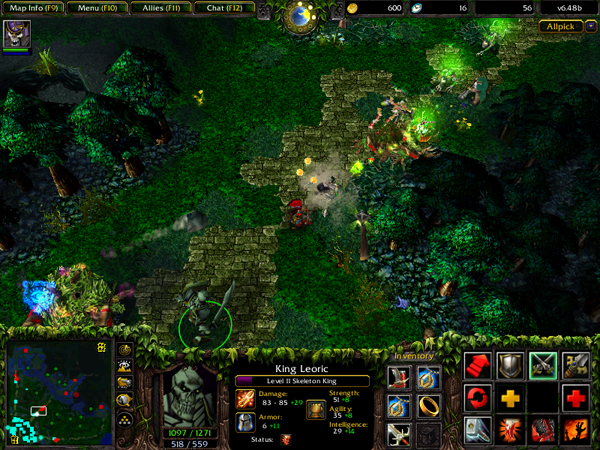 This game is quite famous among my friend because:
1- when we were a student.
its OK no money to buy some foods , we still got DOTA meh..its more important
its OK no Aweks, DOTA still better ma
Final exam tomorrow?no problem man..always get ready..tonight we DOTA in hell!!
AWEK lari, kesepian?...tak de hal la..DOTA is a cure for everything..awek tak penting..DOTA lagi penting
wei carry mark dah keluar!!!....argghh pedulik lah carry mark, DOTA ade hero baru keluar ke?
Esok ade kelas pukul 8 pagi..Malam ni DOTA sampai pagi..esok kite ponteng...
in the order word. kiteorang memang gile isim kat DOTA.
but when the result came out..
SHIT MAN..kalau gua tak DOTA GUA dah anugerah DEKAN dah!!<-- ayat biase dari mulut member-member.
Gua ingat nak berenti DOTA la pasni (nada sedih)<--- stock ayat budak fail paper.
aku nak uninstall DOTA malam ni gak!!! <--ayat aku paling top..
azam sem ni..aku attend sume kelas..no ponteng <---ayat aku gak..
buat poster baik lekat kat dinding <---GUA tak mo main DOTA..GUA nak gi KELAS..GUA tak mo PONTENG lagi<---poster aku gak ni!!
tak sampai seminggu insaf..rumah sewa aku kembali ceria, terang balik di waktu pagi sampai kesubuh..sebab budak budak tak tido main DOTA lagi..
repeat paper semester lepas??ape ada hal...semester ni amik balik..time ni da jadi otai..tak study pon boleh score..
tapi aku DOTA macam orang gile pon..degree tak pernah repeat beb..sume B ngn B+ je..kalau dapat A pon 1 je la aku ingat subject multimedia..tp kalau C tu ade gak 2 kali dapat..subject DATABASE yang memang aku tak suke..tapi sekarang kerje Database pulak...isk2x..and 1 lagi 3rd language 1 level..akibat kejutan budaye : aku dapat C...2nd lvl 3rd lvl B+ beb..wakakka
Akibat DOTA ramai member member aku kecundang ditengah jalan..atau dalam bahase kasarnye DISMIS..
kelas aku makin lame makin sikit orang..Junior & Senior aku tak payah cakap la..kalau da tak nampak muke tanpe salam terakhir tu..maksudnye hilang akibat dismis lah..malu nak salam member-member.tak pon tak nak member tau ke DISMISAN mereke..nanti dorang insaf so tak leh DISMIS same-same..CIS..
DOTA - THE GATHERING
its been a year since im quiting DOTA after got married. i think most of my friends did the same things.
like what my friend IKMAL said - " cukup lah degree aku da jadi taik DOTA..." <---ayat ayat taubat nasuha..
i pon taubatan nasuha jugalah kan...setaun tak main..
but last month, because of 1 bloody sensitive word "NOOB"..i installed DOTA on my PC
TEPET : noob jom DOTA
MEGAH : noob..nak pawn noob ni...

you know NOOB is such a taboo word for DOTA players..seriously!!
lagi BENGANG beb..aku di panggil noob dengan NOOB + FEEDER zaman aku berdota dulu.baru level 1 die dah tank tower..lvl 2 ajak roshan....tu aku install terus..
As a result...hari hari aku DOTA-- siot addicted balik..deymiitt..
last but not least
MY WIFE : frust abg main DOTA balik T_T
as a conclusion
i just figure out why i play DOTA back, and i got the answer...


dah kawin tak de awek..so still can dota what??

im sorry dear..
:D