Howdy guys. I read some good blog and it made me think about the thought that has been thrown by a group of writers who claimed themselves as
Mistis Organization
(M.O).
It has a logic there by the way, and that makes me interested to continue my reading. they had pen of their thought to the blog with lots of reliable fact. Nowadays, there are a lot of blogs who owned by the political freaks. It sounds disgusting because most of them will write an article based on a mere hearsay(
WTH
). because of the stench of rotting articles, it has made my day crazy. So its better for me to clean up my brain and fill it up again with some historical, technological or others info that can benefit me and keep my brain working.
alter terahsia bangsa melayu BHG1
written by them is a good article to be read for me. After finished my reading on that article, it made me stunt and muse for a moment, it was a great conclusion even
im not 100% believe on it
. To tell you the truth, besides HBO, Hallmark and ESPN, im a big fan of discovery channel, national geographic, history channel and others
.(even I hate astro) By reading this article it made me jump to the conclusion.
so lets open up again the book of
x-files
1-
The mystery of 2 billion years old Nuclear Reactor.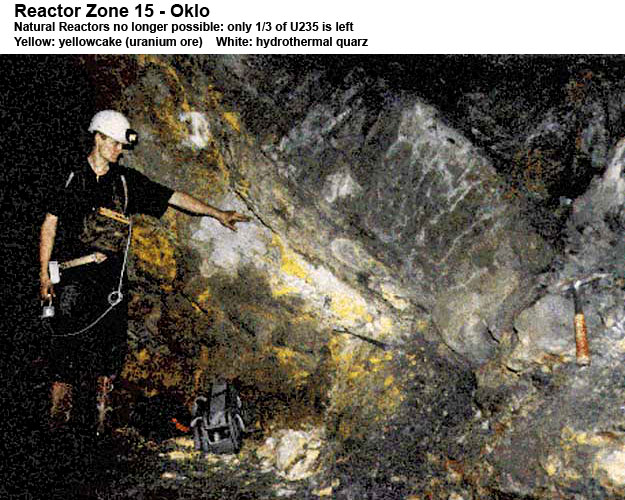 In year 1970, the remnant of 2 billion years old Nuclear Reactor has been found - it was a great shock to the world, does it mean that the nuclear technology has been used by human before Albert Einstein was born? As we know
Albert Einstein
develop his famous

E=mc
2
equation relating matter and energy over a century ago. with that equation human invented a nuclear technology and it has been used until now. But how can they found the ancient nuclear reactor? does it mean that this equation has been developed by other person before Einstein was born or Einstein it self had managed to develop a time machine so he can travel back trough time and pass his famous equation?

from the evidences found, the conclusion made by the archaeologist, alchemists & researchers = hidden hand, alien help, created by nature?

click here
and
here
to get more info about this.
2-
The Noah`s Ark
I think everybody knows about the legendary of Noah`s ark history and there were a proof by the archaeology that
this is not a myth
, if im not mistaken the alchemists had found Noah`s ark artifact in
Turki at mount Ararat
. Some of archaeology believe that the ark construction just took about 1-2 weeks to be completed. It sounds nonsense and they came with the same conclusion like the ancient nuclear was. Who wants to believe that Noah can build up a tough enough ark that can survive even the world was punished by a great flood.There's nothing left as the flood rise it wiped out all the creation but the ark manage to survive. Even with the current technology that we have. it's still impossible to build the gigantic ark but how come Noah and his followers can build the ark using primitive technology and it will make nonsense if they can build it up just for 1-2 weeks. sound kinda crazy isn't it?
so the archaeologist, alchemists and researchers conclusion = hidden hand, alien help, created by nature?
-ps : hey your conclusion has made me bored!!
please do google if you want to find out more about Noah`s Ark.
3-
The ancient Pyramids
I think this is a well known issue that has been discussed and until now this thing still remains a mystery to us. Some of archaeologists and alchemists believe that the pyramid has been built by the Egyptians and overseen by the pharaoh`s supervisors. but some of them disagree with that, they believe that the pyramids are already existed before the pharaoh`s era. when the era of pharaoh, they only maintain the pyramids. there were many thoughts regarding on pyramids mystery. until now the puzzle is still remain unsolved.
so the archaeologists, alchemists and researchers conclusion = hidden hand, alien help, created by nature?
ps: hey!! please shut up. don't you ever try to repeat the same conclusion over and over again. its enough!! you turn me crazy..
google yourself to find out more - DIY..
After read the
M.O
`s article, i found a new logic conclusion at last. even im not 100% believe on it, i think its more worth it to read the article even it is too long compared to a bunch of fitnah politics article. the conclusion is simple and who really knows? we found the ancient nuclear reactor, pyramids etc, but do we ever found aliens?if it was a hidden hand behind all of this (GOD)..why it takes 1-2 weeks? by the hand of GOD He can build it up just less than a second. He can even create more than that and the ark can even breath to live.
so fellas, here are the questions that we need to answer..
who was the hidden hand that help Noah to build up his ark?
who was the hidden hand that build up the famous pyramids?
who was the one who help to build and share the high tech technology to build up the nuclear reactor?
there are a lot of things that remain unsolved mysteries in this world.. who is behind all of this?
new conclusion - ANSWER =
High tech Machines
... but the mysteries remain unsolved!!
I know my article is lack of reliable fact and of course i my self not really good in History, but for me its something to be research.
p/s:
i always believe that everything comes from our God i.e ALLAH. never doubt about it. He can help us in many ways. invented high tech machines to make our day easier is still considered as Rahmat from Allah, He gave us ideas to invent the machines. He`s behind of everything.
please read this for more info -
alter terahsia bangsa melayu BHG1